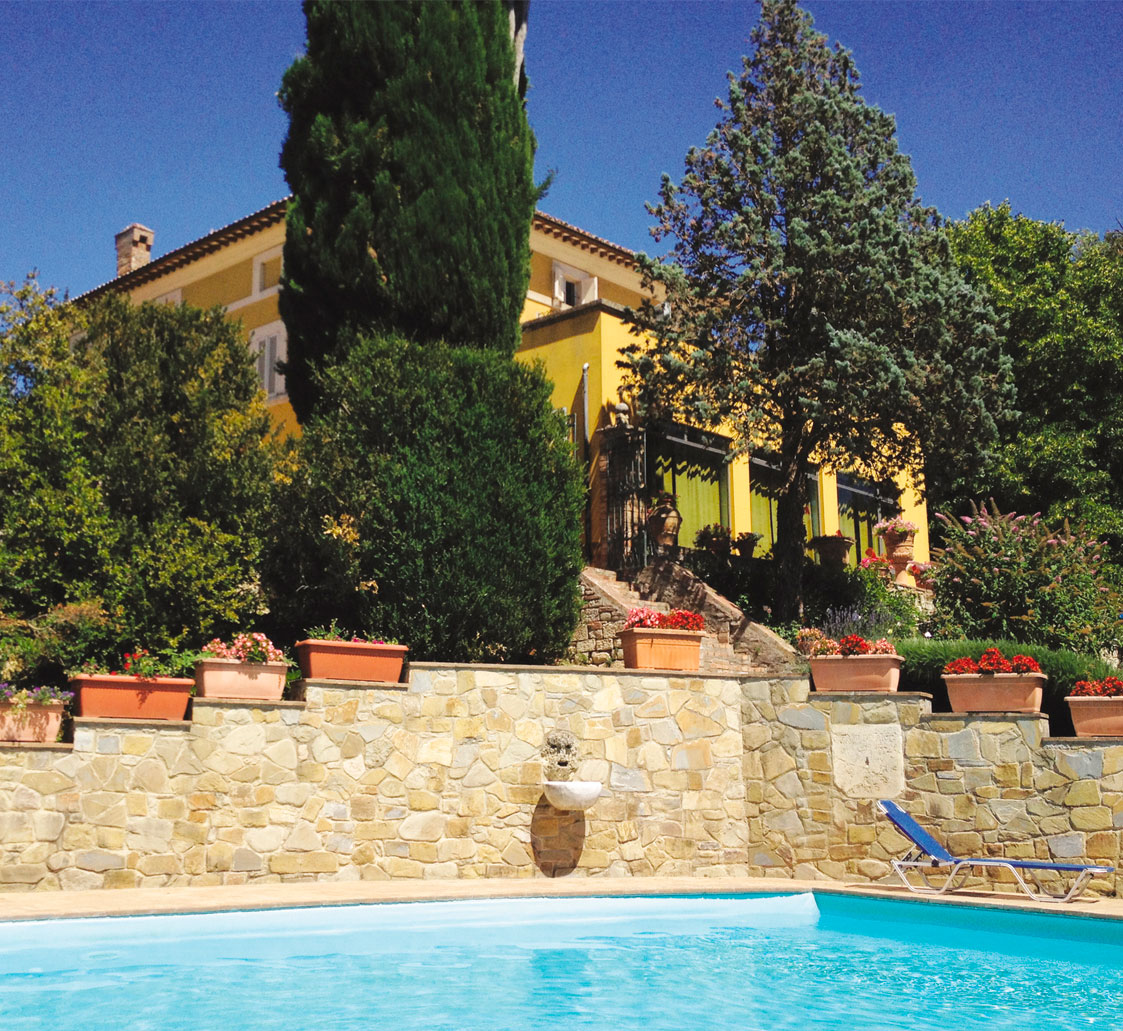 The multi level garden and the swimming pool
Il Broglino is a family mansion that, during the years, has been periodically restructured and revamped by the owners.
The result is unique: a villa that preserves all the rural beauty of the original project,
dated XVII century, with all the comforts of a modern holiday home.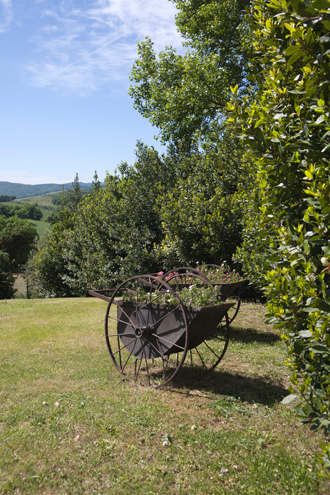 The Mansion is at the top of a multi level
garden that eases down the hill
all the way to the family farm.
The patio that surrounds the mansion
opens onto the swimming pool area
furnished with sunbeds and easychairs,
showers and all the amenities
you may need.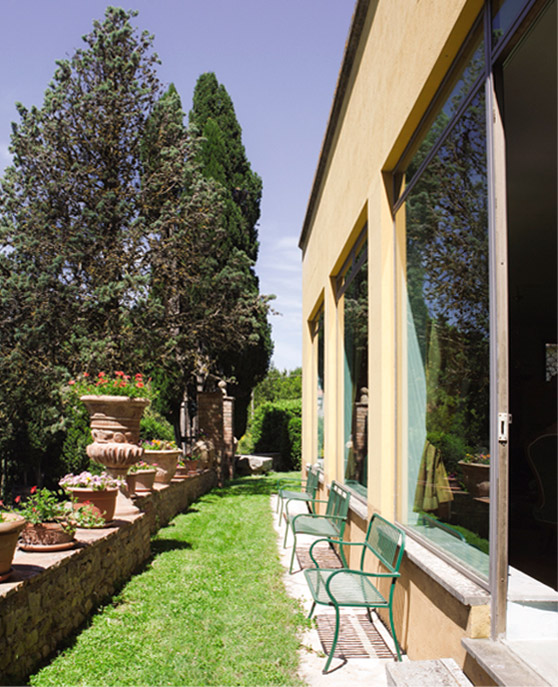 In the garden there are trees that were planted when Il Broglino was built and, down the hill, there is a young olive grove which is starting to yield its first fruits.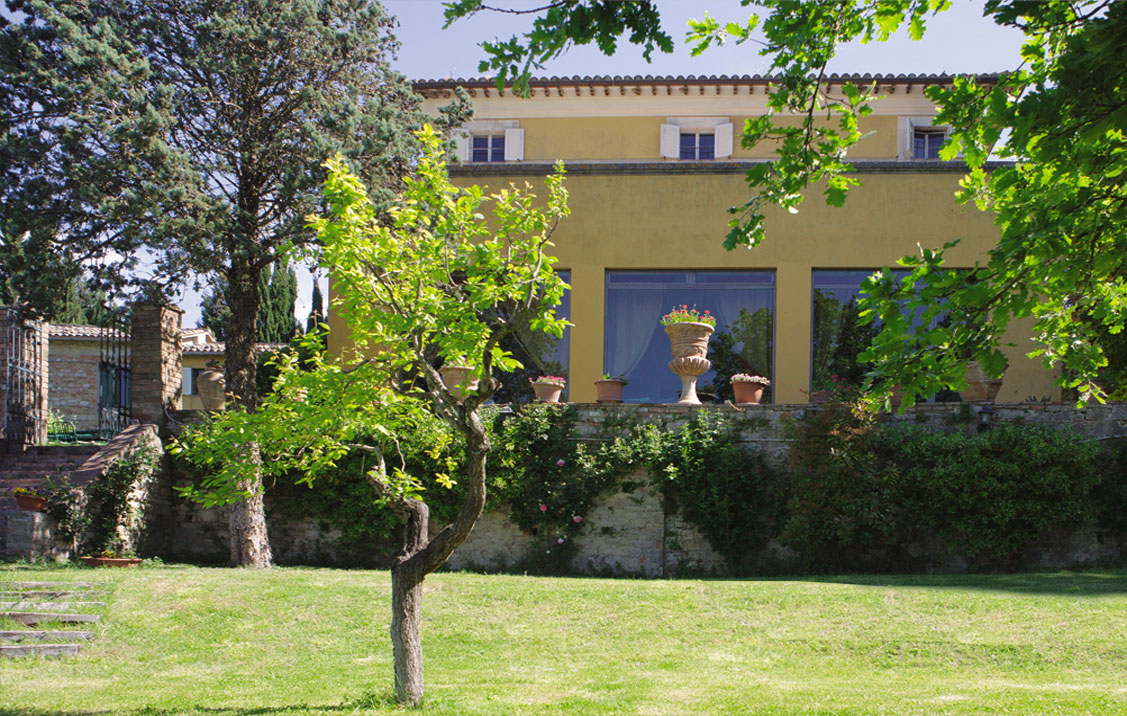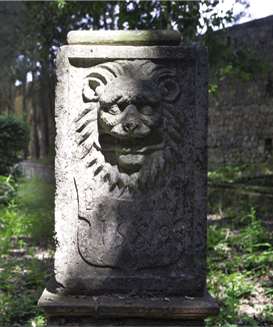 Privacy is guaranteed by the green hedges that border the land with a gorgeous green "wall" which transforms the mansion and garden in an oasis of peace.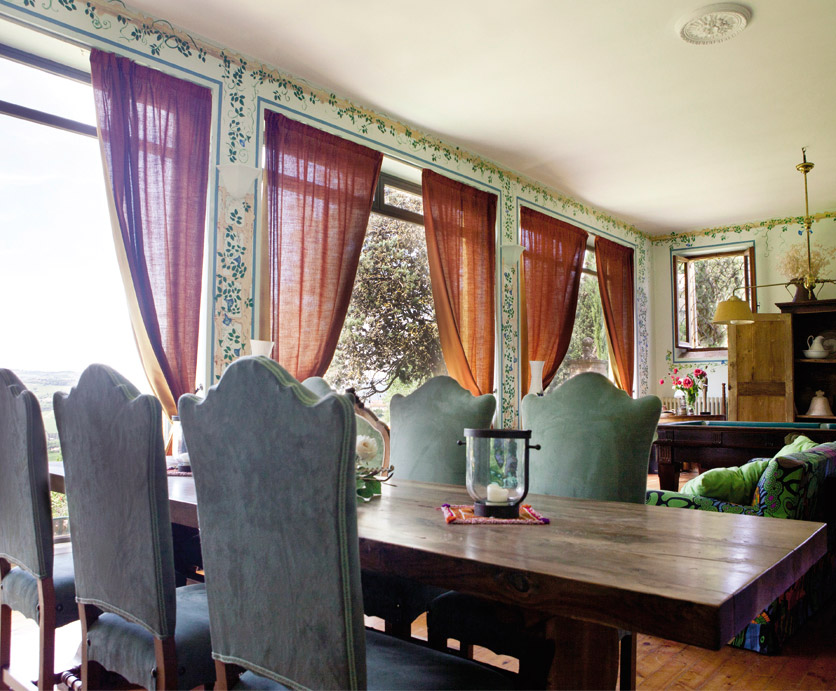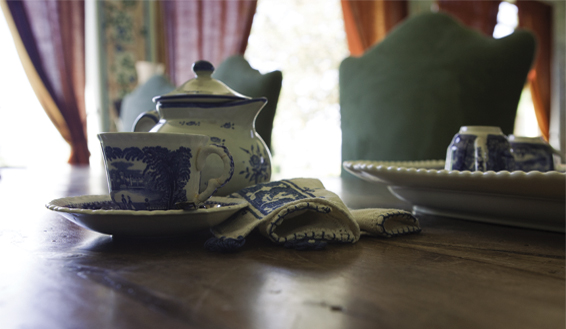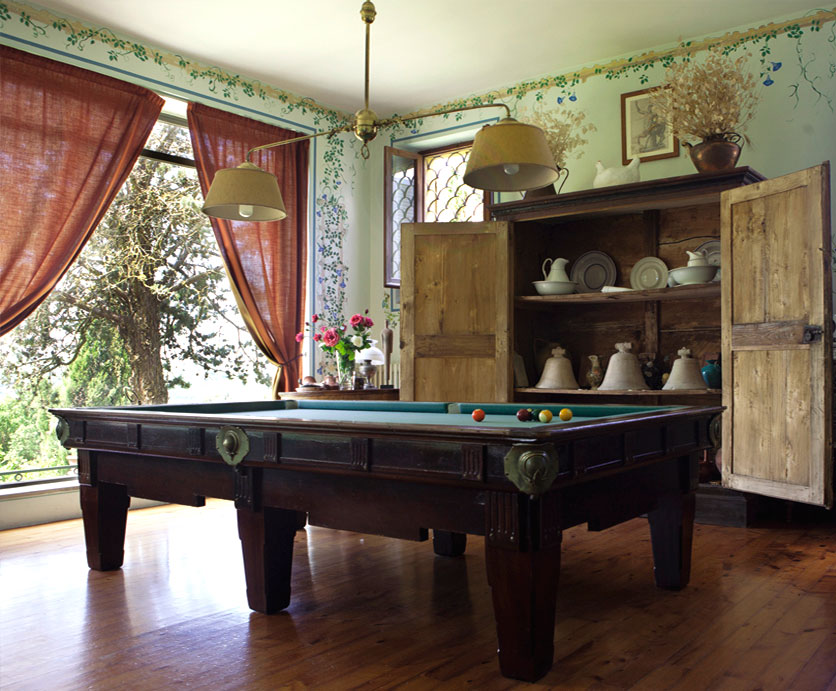 The mansion is built on three levels.
On the ground floor is the main living room with large picture windows
looking out onto the breathtaking Umbrian valley and a poolroom.
Across the entrance hall there is a dining room
with a large round table for twenty.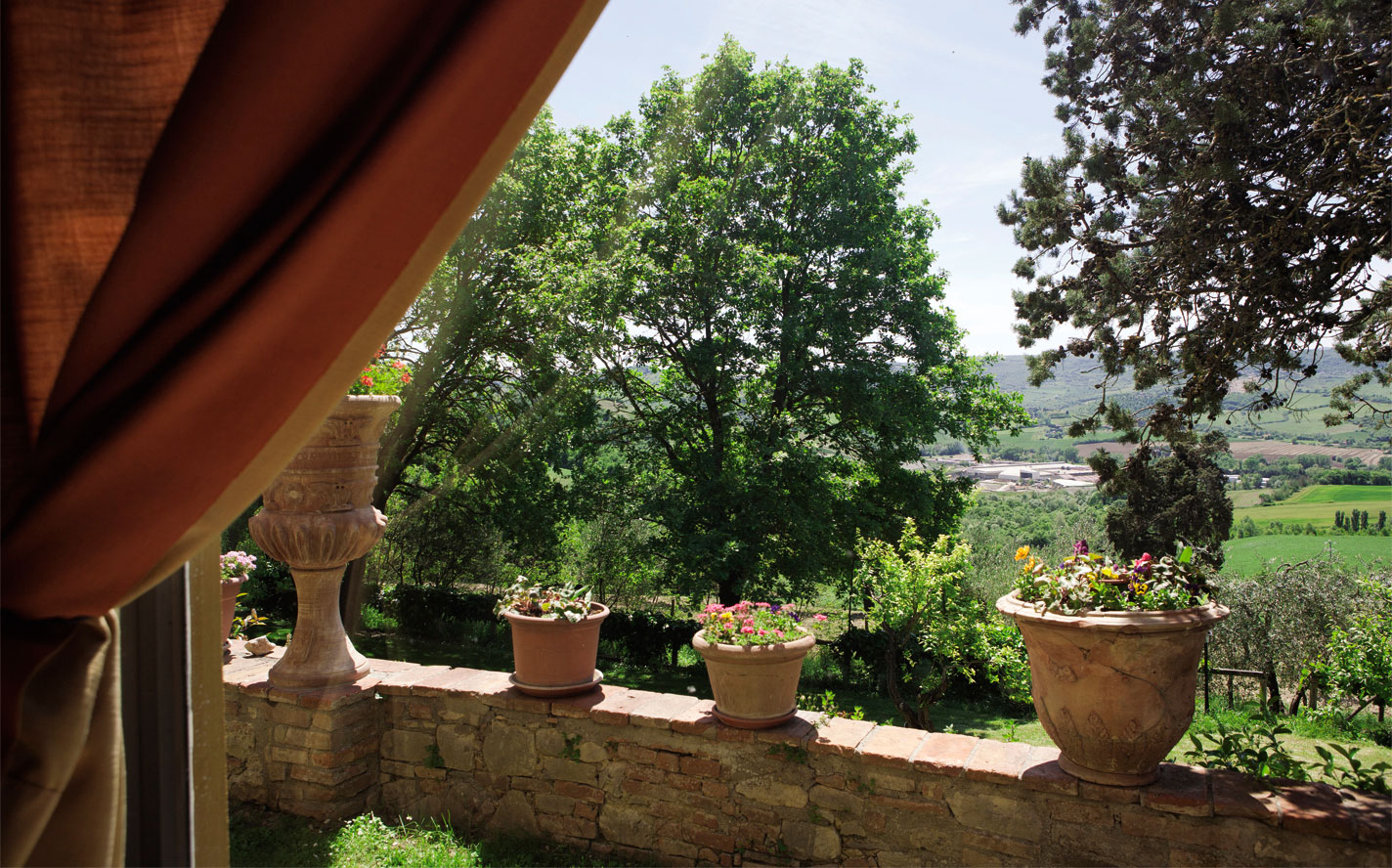 The main lounge with an amazing view of the valley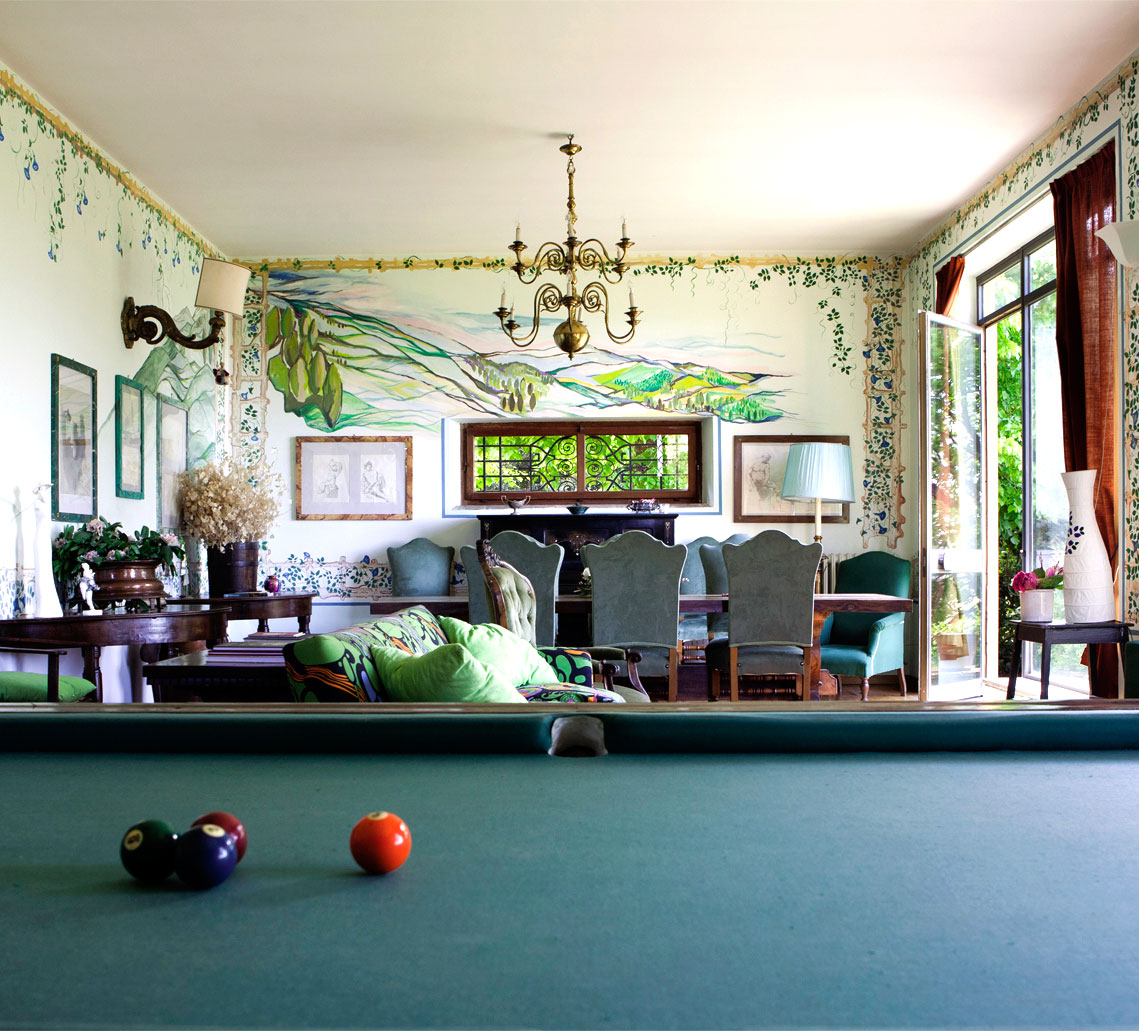 The gardens, the frescoes and the antique furnishings are proof of the love and care that go into the maintenance of this beautiful property.

The attention to details and the impeccable "shabby chic" taste make Il Broglino one of the best knowned and most appreciated historic mansions in Umbria.
Il Borglino has also a little private chapell
that may be open to guests by request.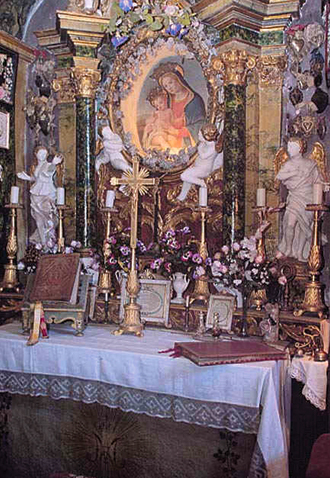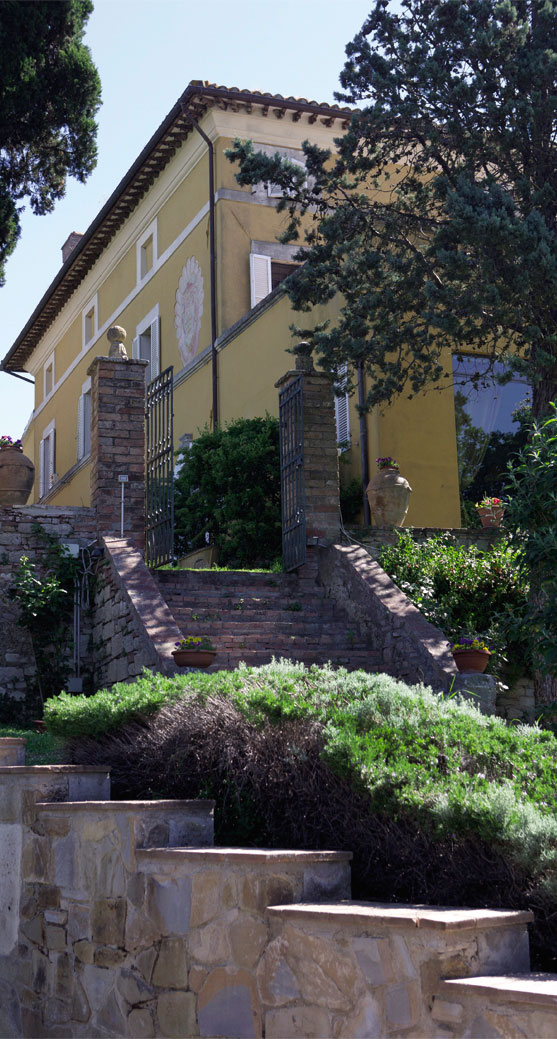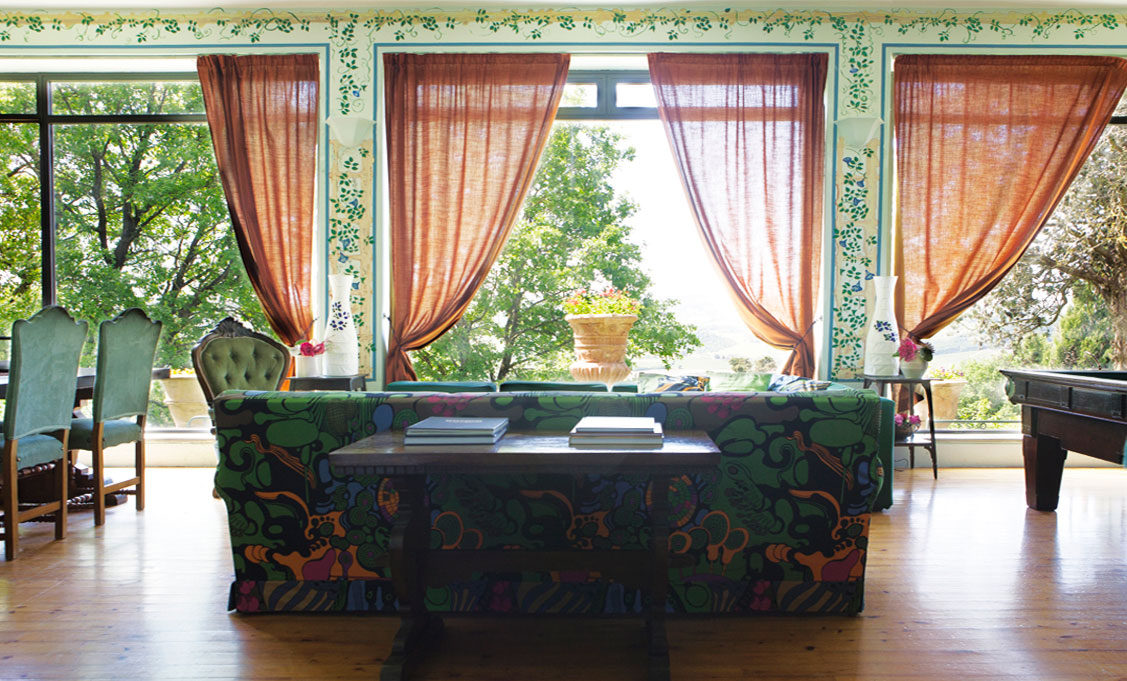 Il Broglino, with its history, is a part of the Italian heritage and art history. Renting this mansion for your vacation will contribute to its preservation as most of the revenue is reinvested in the restoration and maintenance of the property.