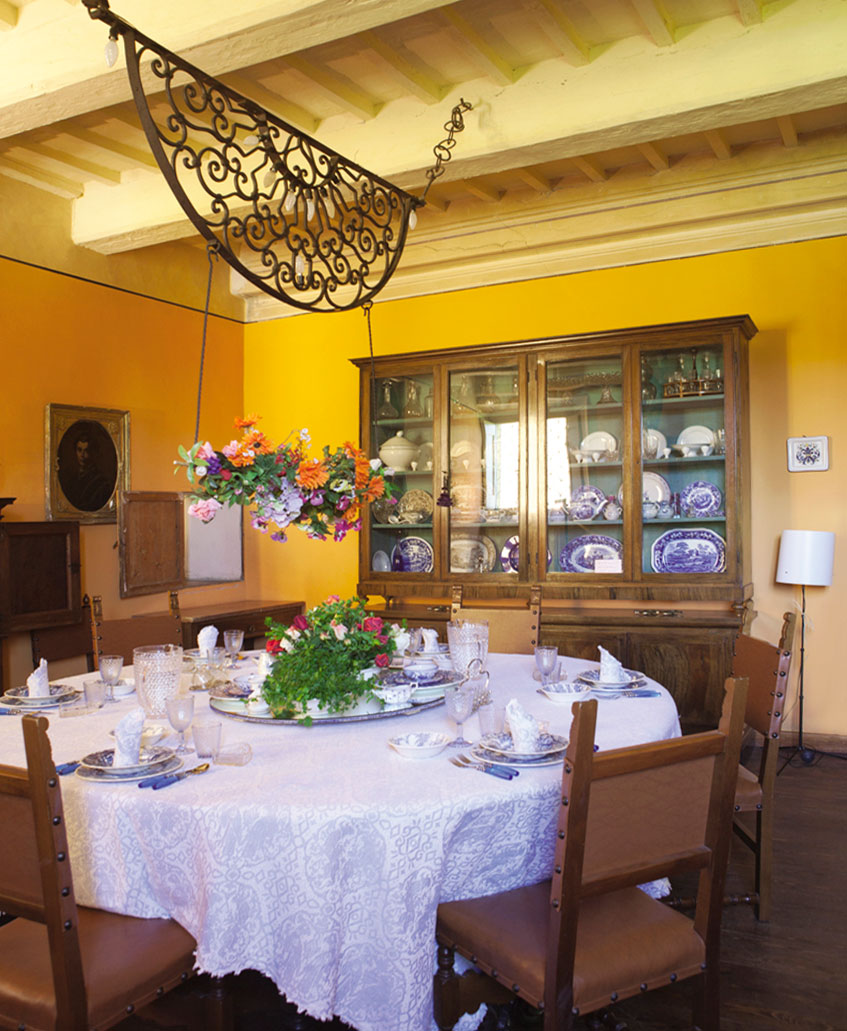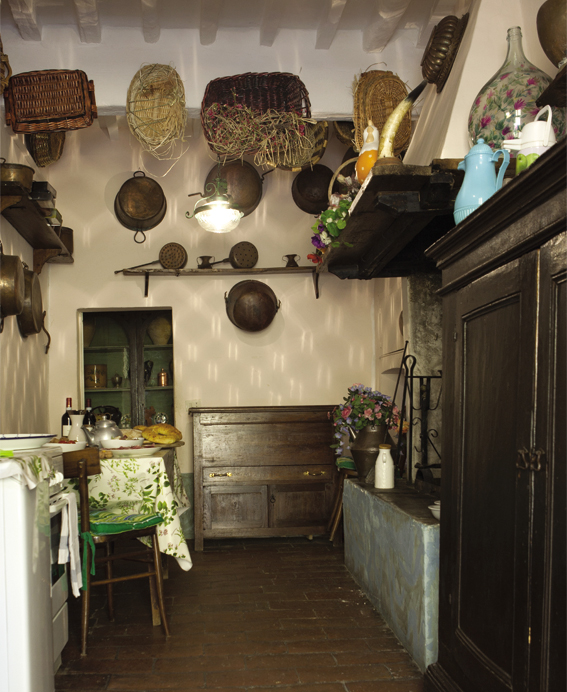 The dining room is connected to the kitchens. There is also a small and very precious library with ancient books and antique collections which can be visited upon request.

Most furnishings are original with the addition
of some interesting modern pieces.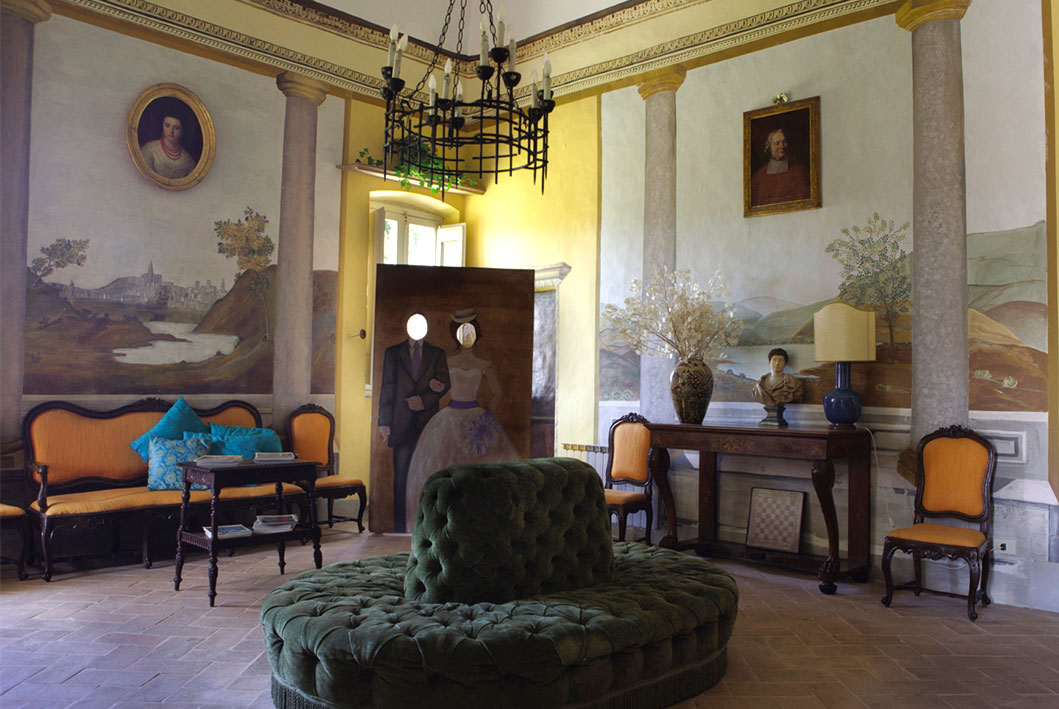 The WEDDING SUITE on the first floor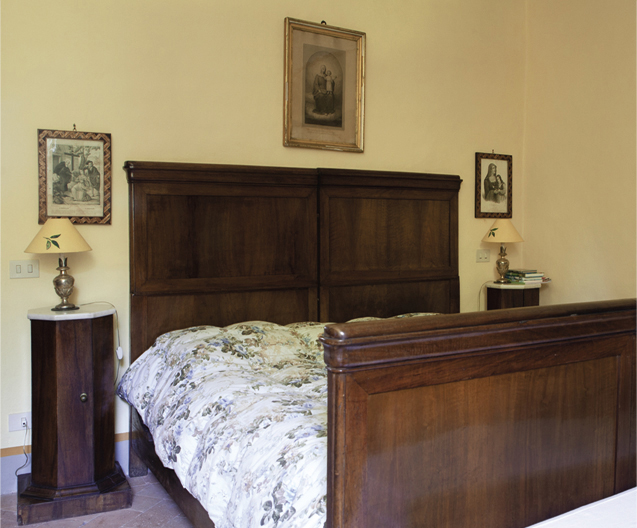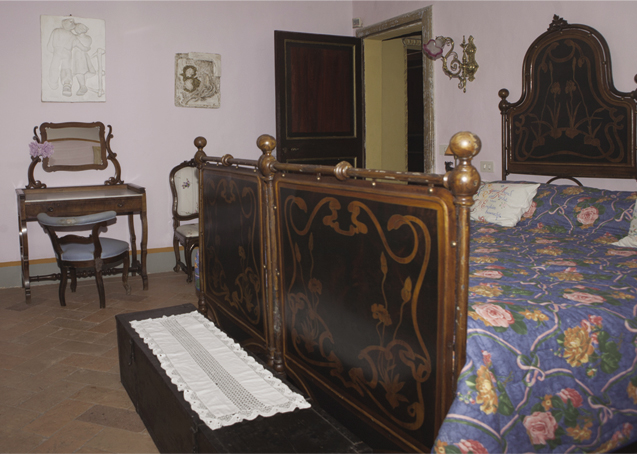 On the first floor is a fascinating living area surrounded by numerous bedrooms.
This is the part of the mansion were you can better appreciate the unique style of Il Broglino.
The historic frescoes, paintings and decorations bring you back to the original enchanting atmosphere.
A way to truely experience the way of life of more than a century ago.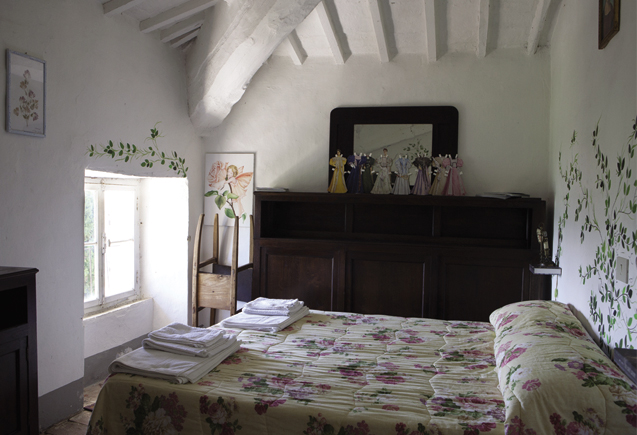 The bedrooms with their exclusive decors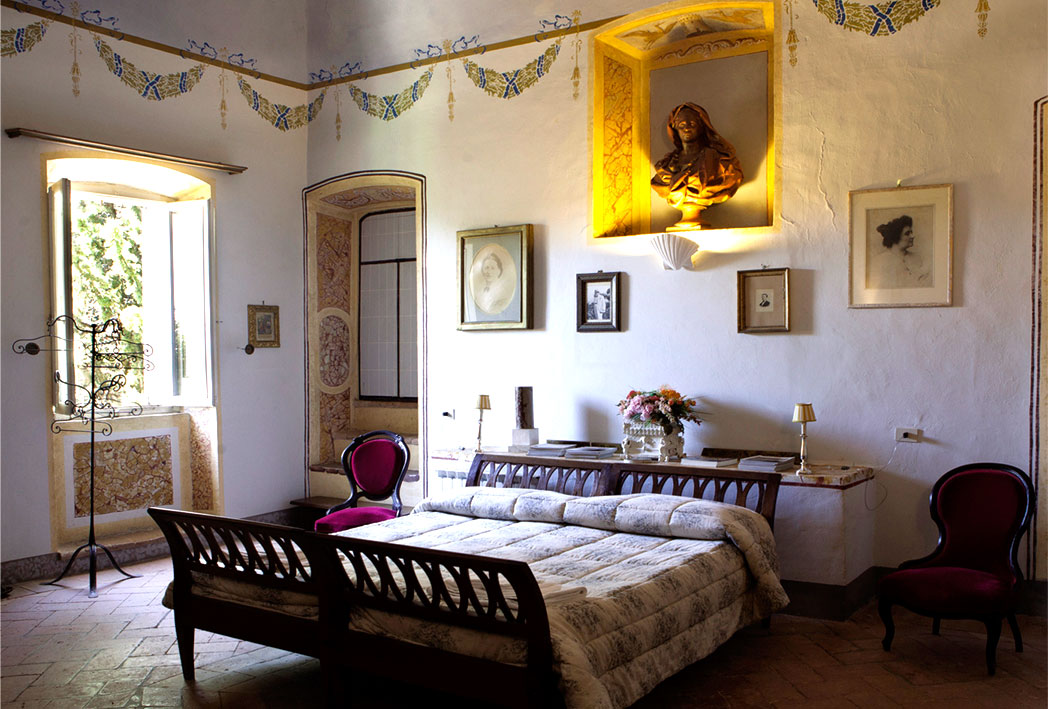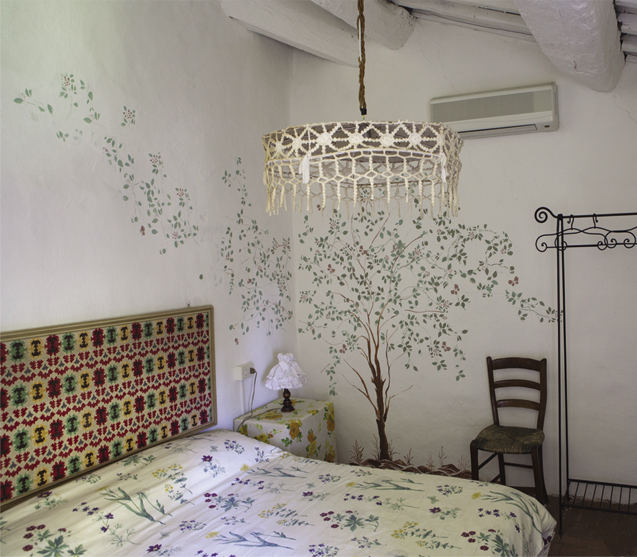 Each bedroom has different paintings and decorations. Some are ancient and others are more recent and painted by modern artists.